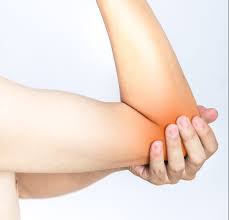 If you have following symptom, you have Tennis Elbow.
Feel pain when:

Writing or holding a cup
Lifting or picking up an object even a sheet of paper.
Turning the wrist while opening the door or or playing sports
When you stretch your hand
Severe cases may require help in wearing shirts and combing hair
There are many ways to treat Tennis Elbow. Doctors often prescribe pain killer such as Tylenol and Tramadol. However these medicines have side effects.
Acupuncture is a physical treatment and with less side effects.
For better treatment results, contact a professional and licensed acupuncturist.
Pain Relief-Relax Center offers our valuable clients the following services: